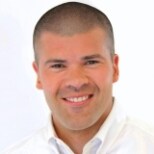 Thank you for coming to visit us. We have worked hard to offer you a great site that is easy to navigate and packed with information.
It is our personal commitment to see that your experience with any of our dealerships is a positive one. We sell cars and trucks today in the same "McCurley Integrity" way as when we started over 30 years ago - one at a time, with the personal respect and the individual attention you deserve. "Integrity" is not just our middle name, it's how we do business.
As we get to know you better, we look forward to building a long lasting relationship to better suit your needs. Whether it be with a new or used purchase, or servicing your vehicle to keep it healthy and on the road, I hope we can take care of you for years to come.
Sincerely,
Mason McCurley
President
McCurley Integrity Dealerships